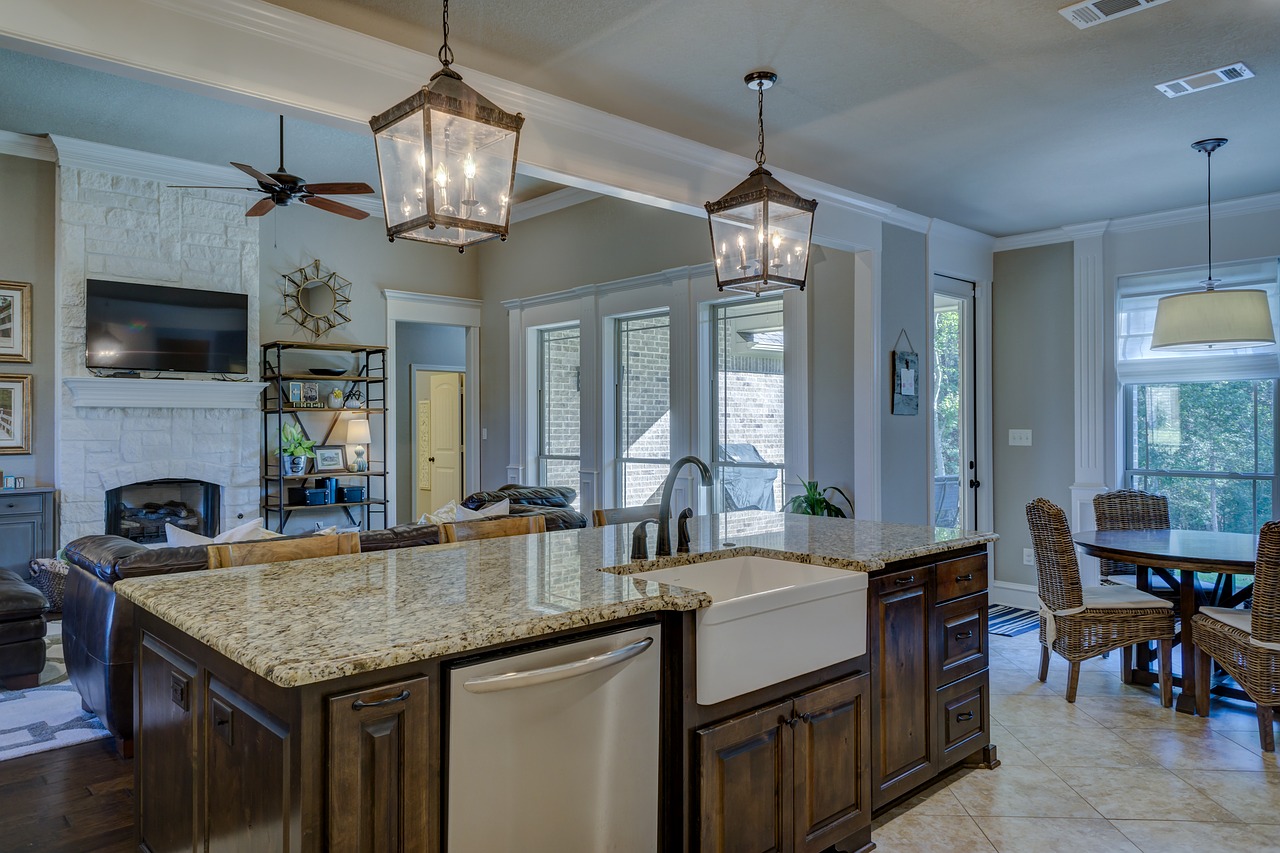 12 Jan

Tips for painting your kitchen cabinets

While many homeowners cannot afford to have a completely new kitchen installed, they can afford to paint their kitchen cabinets and give them a more modern look.

This becomes even more affordable if you decide to do it yourself, instead of paying for someone to paint them for you.

Before you begin painting your kitchen cabinets a brighter color, however, there are a few tips you should probably follow.

Protect your counters — Before you put any paint on a brush, be sure your counter tops are protected. You can easily do this by just taping old newspapers over them so that, if any paint drips from the brush, it drips onto the paper and not onto your counter tops.

Remove the doors — Before you start painting one cabinet door or drawer, remove all of them. This does mean unscrewing every door or drawer from the cabinet itself, but it will enable you to paint each one perfectly.

If you are also painting inside cabinets, it will make it easier to access those areas too.

Take the hardware off doors and drawers — Some people attempt to paint around handles and knobs. This really does not make much sense, as paint gets on them and it takes much longer to paint each door or drawer.

Unscrew the hardware from all your doors and drawers before you begin, and you will find the paint job much easier to complete.

Label cabinets, drawers and doors — Do not remove doors and drawers without labeling where each one comes from.

After all, you do not want to have to spend a few days once everything has dried trying to figure out what drawer fits onto what cabinet.

Just be sure to label both the back of the door and drawer, and the cabinet each one was attached to.

The right primer — You will need to prime each door and drawer if you want the topcoat to look like it has been professionally painted.

That is why you need a primer, but not just any primer. Make sure it is one of the fast-drying primers. Otherwise, you will have to spend a couple of days just waiting for the primer to dry before you can even begin to paint the topcoat.

Sand the primer — Before you begin painting the topcoat, lightly sand the primer. This allows the topcoat to adhere to the primer better and will give you a much nicer, more professional looking finish.

Spray painting is better — Finally, if you really want a professional look, you could rent a spray painter and paint the doors and drawers that way instead.

This would give you more even paint work and a more beautiful finish. Finally, if you would rather have someone with experience do it for you, you can always look into a kitchen cabinet refinishing service.